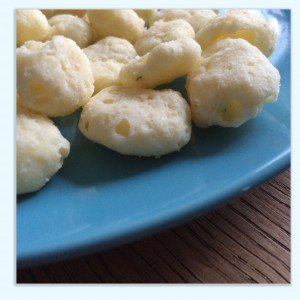 Going to the movies is strongly associated with a big bag of buttery popcorn, an extra large soda, and sweet treats. People often indulge at the movies and many people find it difficult to make it through a showing without your typical movie snacks. For people living a low carb lifestyle, these treats are off limits but this shouldn't put a damper on your movie going experience. Snacking on a low carb diet doesn't have to be difficult, but you will no longer be able to indulge in a bag of chips, popcorn, or sweets. As with many aspects of low carb eating, the trick is always to plan ahead. These tips will improve your movie going experience and are also useful for any time you need a quick and fulfilling low carb snack.
The first rule of snack food and a low carb lifestyle is to not be afraid to bring food with you. While some may initially frown at the idea, a quick explanation of your dietary restrictions will make people understand why you are bringing your own food. If they are not able to accommodate your diet, you should not feel bad about bringing your own snacks. You can bring your own snacks to the movies, to friends homes, and even to a restaurant if they do not offer low carb snacking options (for example veggie sticks to dip in hummus if the only option is pita).
Here are a few simple snacks that are easy to pack and go, whether you're heading to the movies, or hanging out on the couch.
Seeds and nuts: The options for seeds and nuts are endless. You can go the simple route and bring along some raw nuts or seeds like almonds or sunflower seeds, or you can get creative by making unique spiced nut blends. Spiced nuts are extremely easy to make and there are many possibilities. Blend some spices with olive oil, toss raw nuts in the mixture, lay the nuts out on a baking sheet, and bake in the oven at 350 for about 10 minutes. You can make your blends savory, or sweet by using things like honey and cinnamon.
Cheese cubes and cheese "Moons": Cheese cubes are satisfying and filling and make a great snack for the movies. This is not a snack that you will want sitting in your purse or briefcase all day, but if you know you are heading straight to the movies, pack some cheese cubes nestled against a cold water bottle to keep them chilled, and enjoy. Another FANTASTIC cheese snack is a delectable treat named "Moon Cheese" (see it here). It has a delicious crunch and comes in three flavors. I literally got a case of the moon cheese…get it…munchies! Okay, nevermind.
Jerky and EPIC Bars: This should be a go to snack for anyone living a low carb lifestyle. Beef jerky (or any jerky for that matter) does not need to be refrigerated and takes a long time to go bad, so it is something you can carry with you easily and regularly. It has the added bonus of being tasty and healthy and it gives you a good dose of protein. Another great idea is bring along an EPIC bar. They are tasty and easy to stick in a pocket.
Veggie sticks: Perhaps not the most exciting of snacks, however, veggie sticks can satisfy your need to munch. Make veggie sticks more interesting by pairing them with a simple dip, which you can pack up in a small Tupper wear container.
So be creative, going to the movies and enjoying a film with friends doen't have to be associated with unhealthy snacking. Think about exploring low carb foods that you haven't tried before. Above all, enjoy yourself and be present in the situation, without feeling the need to eat or drink sugary beverages!
Lathe Poland is one of the creators of the documentary film Carb-Loaded: A Culture Dying To Eat.
Why is this low-carb website named CARB-LOADED?