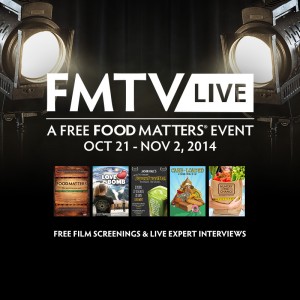 We are proud of the film that we have created, and judging by the positive response, our audience is happy with the film too. It is critically important that we deliver Carb-Loaded to our audience in a way that they want to watch it. Therefore, we couldn't be more excited about the amazing distribution deal we have made with the singular FoodMattersTV. For the uninitiated, FMTV is the pre-eminant source for health and nutrition documentaries via Subscription-Video-On-Demand (Think NetFlix for high quality health and nutrition docs…hundreds of them!). If you are a fan of documentaries about food and healthy living, you will love what they are doing!
Here is how it works:
First of all this event is 100% free. If you want to join, you can pay monthly – which is $7.95 a month, or annually for $79. Once you are signed up you have "on the go" access to hundreds of award winning and life changing documentaries.
As part of the launch of Carb-Loaded and several other films, FMTV is presenting a two week long event. During this period you can get free access to these films and more! Every night for the next two weeks they are streaming free content and live interviews with filmmakers and experts. Here is the schedule: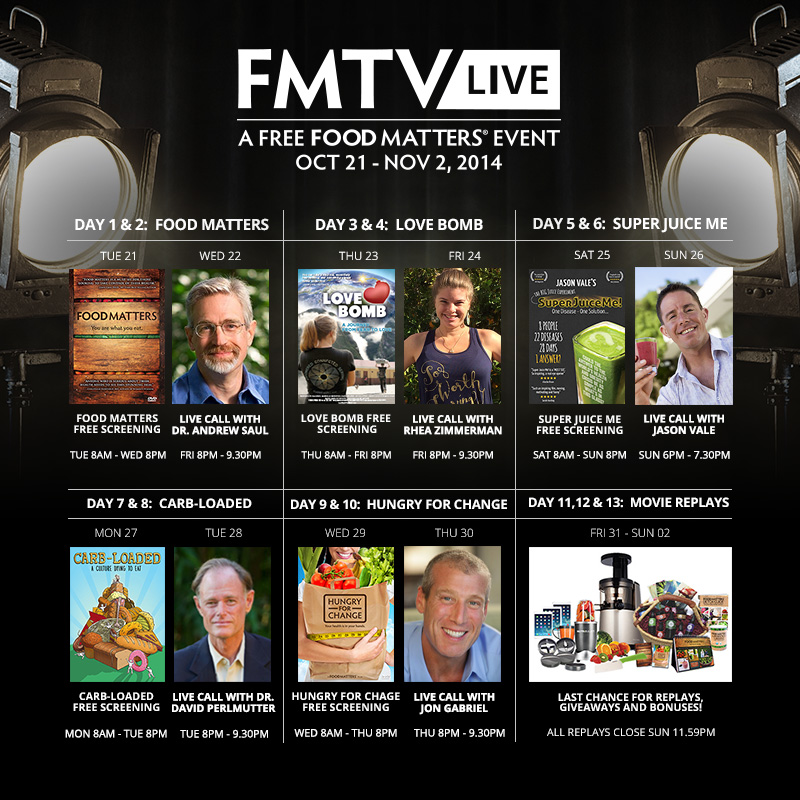 Maybe you noticed that Dr. David Perlmutter is doing the live call for Carb-Loaded (Woot woot!) We are so excited about this awesome event and FMTV in general. Don't miss all of the fun, please join is at FMTV!