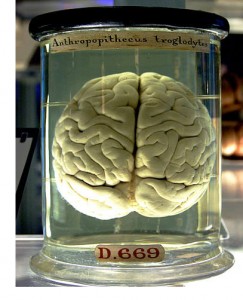 "What's for dinner?" should stimulate your appetite not provoke panic.
How about Poached Salmon over Curried Spinach?
(See my recipe at the end of this article and more like it at foodtruthonline.com)
There's so much talk about what not to eat, particularly for diabetics. Operating from this deprived mindset can feel defeating. It's much more fun to talk about the great foods that nourish and support our health. So let's do that.
These are a few foods that deserve a place on your plate: olive oil, wild-caught salmon, onions and lacto-fermented vegetables. Here's why.
OLIVE OIL – Powerfully antioxidant, it lowers inflammation. Inflammation is at the root of diabetes. Buy the best quality extra virgin olive oil you can afford. Look for a harvest date on the bottle. After all, it is the "juice" of the olive and fresh is best, right?
WILD CAUGHT SALMON – The omega 3 fats reduce inflammation and improve insulin sensitivity. Always "go wild" and look for Alaskan salmon, not farmed or "Atlantic".
ONIONS – Rich in trace mineral Chromium which helps your body make effective and efficient use of insulin to maintain steady blood sugar levels. Chromium deficiency is almost always associated with diabetes. Thankfully, onions are ubiquitous, versatile and inexpensive. Eat lots of them often.
LACTO-FERMENTED VEGETABLES – The fermentation process (bacteria consuming sugar and starch) produces lactic acid. The lactic acid activates the pancreas and the sugars and starches are converted to bioavailable nutrition. The hefty amount of choline is great too because it helps you digest fat and calms the nervous system.
Serve a little as a condiment to each meal and know that the healthy microbes you invite to dinner are good company, helping you digest effectively and curb sugar cravings. Buy organic raw sauerkraut or kimchi in the refrigerated section of your health food store or make your own. Order cultures and get recipes at culturesforhealth.com.
Consider these 4 foods as generals in your army in the fight against diabetic syndromes and all of the other real foods you eat (healthy fats, pastured animal products and organic plants) as foot soldiers supporting the effort!
POACHED SALMON WITH CURRIED SPINACH
In a large skillet, sauté 1 large, sliced sweet onion over medium heat in 1 tbsp olive oil until soft. Add 1 tbsp curry powder and 1 pound washed, fresh spinach leaves and 3 tbsp coconut milk or organic heavy cream. cover and cook for 2 minutes. place 2 wild salmon fillets skin side up on top of the spinach and continue cooking for 5 minutes or until just cooked through. Season with sea salt and pepper and serve immediately.
Andrea DiMauro is the founder of the website Food Truth. For more great information on how to actually eat healthy and for inspiring recipes of seasonal real foods, check out the Food Truth app – FREE in in the App store! and visit www.foodtruthonline.com